CHIROPRACTOR WEST PALM BEACH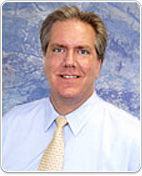 Dr. Gregg F. Moses is a Chiropractic Physician treating low back pain, neck pain, leg pain and other spinal and chiropractic disorders in his West Palm Beach office, including:
Post-Operative Failed Back Surgical Syndromes
Herniated, bulging and ruptured discs
Leg and hip pain due to sciatica
Degenerated discs
Neck and arm pain
Dr. Moses and staff are dedicated to patient comfort and safety and as such they specialize in the treatment of the above disorders without surgical intervention as a first step to alleviating minor to severe pain. Indeed, Dr. Moses is one of only 3% of all chiropractors nationwide that specializes in the Cox

®

Decompression Technique. By employing a specially made adjustment table, Dr. Moses can safely and effectively adjust the back and neck, offering immediate relief of many common pains.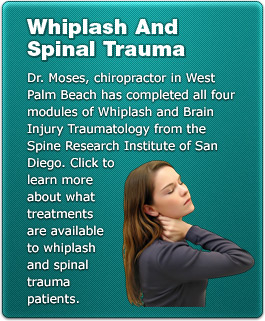 Cox Decompression Manipulation is a gentle, painless spinal manipulation performed with the spine under distraction - a traction force that separates the vertebrae to increase the size of nerve and spinal canal openings, drop pressure inside the disc to reduce herniation. For more information on the procedure visit the following link: Cox

®

Decompression Technique.

If you are in need of a chiropractor in West Palm Beach, please call us to see how we can help you with your low back pain (with or without leg pain) and/or neck pain (with or without radiating arm pain) through safe and effective chiropractic techniques. We accept most insurance plans including Medicare, Medicaid and Auto Insurance.





Contact Us
Thank you for inquiring about our chiropractic services! Please use the contact form below to send us your comments and questions or to schedule an appointment with Dr. Moses at our West Palm Beach location.



Our Location
DR. GREGG MOSES
1800 Forest Hill Blvd Suite A8-10
West Palm Beach, FL 33406
Phone: 561.641.9211